IP Area Of Expertise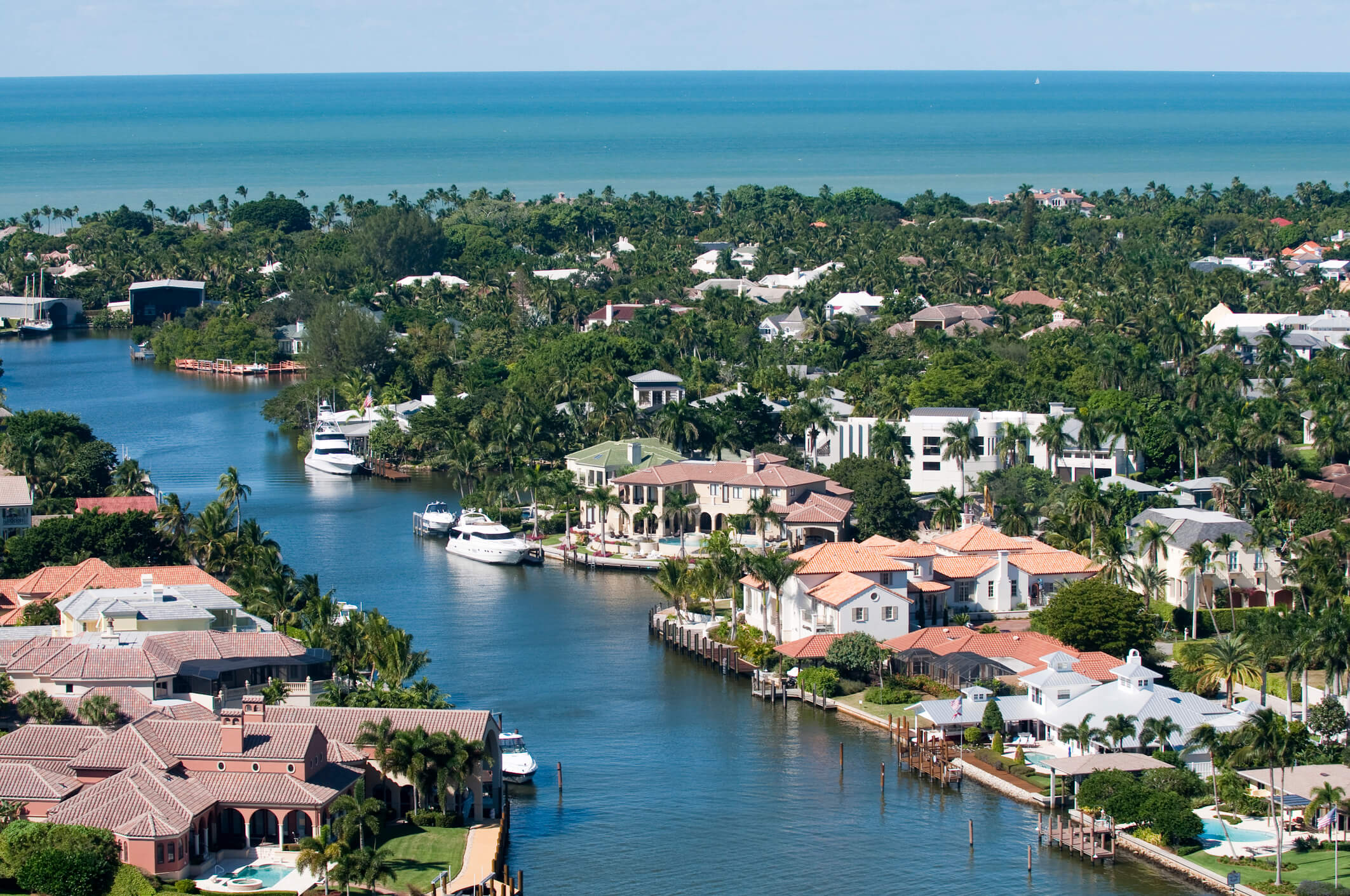 When considering a property in a gulf access community, it is important to consider what kind of access you will need for your vessel. With direct gulf access, there are no bridges to contend with and no height restrictions. With indirect access, there are limitations as to what type of boat you can have docked at your home.
In Southwest Florida, there are options for both single-family homes and condominium residences with access to boat docks or slips. Some slips are deeded to the property, some are restricted ownership based on residence location, and others can be rented from the marina or owners without restrictions.
Boaters can reach the Gulf of Mexico from homes and condominiums in Naples via Naples Bay, Doctors Pass, Clam Pass, and Delnor-Wiggins Pass. Port Royal, Aqualane Shores, Golden Shores, Oyster Bay, and Royal Harbor all feed into Naples Bay and out to the Gulf of Mexico with no hindrance of a bridge.
Gulf access communities, such as the Moorings or Park Shore have access to bayside marinas specifically for their neighborhoods. Although Gulf access is possible, there are some bridges that will prevent larger boats from having access to the Gulf.
Residents living in the Barefoot Bay communities, Little Hickory Shores, Palm River Estates, The Connors, Vanderbilt Beach, and Wiggins Bay have access to the Gulf through Wiggins Pass, but depending on the boat slip location, may have to deal with bridges.