Main Content
Linda Ginsberg
Naples Southwest Florida Real Estate

Meet

Linda Ginsberg

Linda Harris Ginsberg is a licensed Florida Realtor® specializing in the Naples and Southwest Florida real estate market. As a resident of Naples for over 20 years and a born and raised Floridian, she is knowledgeable about all the advantages of living in Southwest Florida.

Growing up on the east coast of Florida, in Miami Beach, and working in the non-profit sector for over 15 years, Linda moved to Naples and took time off to raise her three children. Jumping into the real estate business was an easy transition as she assisted her husband, also a real estate agent, for many years.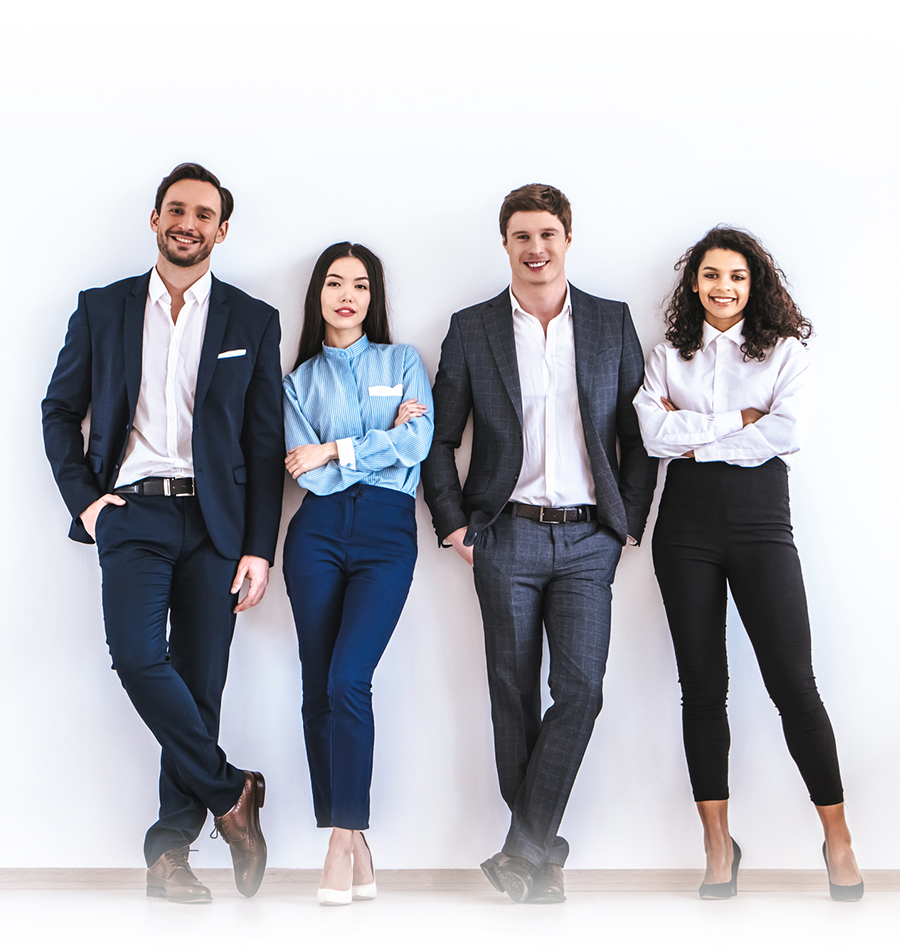 What Our Clients Say
"I had a great experience with Linda Ginsberg. I found her to be honest, timely and informative. My concerns were all addressed promptly and the entire process went smoothly, which I understand, rarely happens. I highly recommend Linda for all of your real estate needs."
"Working with Linda Ginsberg was excellent! Everything was done on line or by phone, and she made a fairly complex transaction an easy process for us. Linda's experience in the Naples market and dealing with an Estate was greatly appreciated! She took the guesswork out of choosing inspectors, contractors and lawyers and we really benefited from all her advice. We would strongly recommend her to buyers and sellers in Southwest Florida."
"This is the first time we have worked with Linda to complete a real estate transaction. Our experience throughout the process was very positive, so that we would and have recommended her to our friends. These are some of the observations from that interaction: she provided constructive inputs in setting the price, but was not pushy (we set the price); prompt in responding to messages, emails or calls; all paperwork was handled electronically (very efficiently); she was thorough during the due diligence phase; at one point while it looked like our deal may fall apart, we expressed regrets that her efforts might not pay off, but she took it all with grace. Luckily, our deal did go through, and she assisted with finding a solution to overcome some bumps on the road. Overall, we are happy with her assistance."
"I had the opportunity to work with Linda on a real estate purchase recently. For various reasons, I have worked with several realtors recently and Linda is heads and shoulders above the rest. She is conscientious, replies to questions very quickly, has a good sense of the market and is extremely knowledgeable and competent. I would say, without exaggeration, that she is the best realtor I have ever worked with. I highly recommend that you contact Linda to assist you in your next real estate purchase."
"I am so grateful Linda was our agent. Her attention to our needs made you feel like you were her only customer. She ensured everything was handled in a timely manner. I had no worries because Linda was on top every situation and she explained the entire process. I highly recommend Linda Ginsberg. Her work ethics are rarely experienced these days. Thank you so much for the wonderful experience Linda."
"We had a fantastic experience with Linda Ginsberg. She showed us numerous properties and spent a lot of time with us until we found the right home. She was thorough, always on time and well prepared. She was constantly adjusting as our needs and wants changed. Linda was with us through the entire process from start to finish and I can not recommend her higher."
"Linda Ginsberg was the very best realtor we have EVER met. We were so impressed!! She was with us every step of the way. We live in NJ so we needed someone who would be our "eyes". She helped set up our inspections, talk to our contractor, etc. Then negotiated the best ever price on our home! And may I add she always calmed my nerves when I got nervous! She never missed a beat! Always called and followed up with us. Kept in touch with the law firm. She honestly was a fantastic, hard working realtor!!"
"Linda Ginsberg recently sold our home in Naples, FL, and she was able to do it successfully despite a pandemic. She is professional, knowledgeable, and always ready with solutions and suggestions. Anyone would be in good hands with Linda."
"If I could give more stars, I would happily do so. Having worked with a number of agents over the course of many years, I can say without hesitation, Linda is by far the most professional and responsive I've known. She represented my husband and I as the buyers and made what could have been a very stressful transaction (we are in NJ and buying remotely in Naples, FL), one of the most seamless, stress-free, amazingly pleasant experiences we've encountered; prior to the sale, during the sale and even after the closing. We are so grateful for Linda and cannot wait to come down to Florida to express our gratitude in person."
https://scontent.cdninstagram.com/v/t51.2885-15/318030447_537591327967923_9139368716758578865_n.jpg?_nc_cat=105&ccb=1-7&_nc_sid=8ae9d6&_nc_ohc=-LYuhHzG-RMAX_hpfgZ&_nc_ht=scontent.cdninstagram.com&edm=AP4hL3IEAAAA&oh=00_AfCfUAt-Bvhc2z4eYidt1BOwKL847nMMeQjSpsLwBMxU0A&oe=6391CE10
https://scontent.cdninstagram.com/v/t51.2885-15/317655849_546418113597241_3156036416019550846_n.jpg?_nc_cat=105&ccb=1-7&_nc_sid=8ae9d6&_nc_ohc=BMAZt1CWDeQAX_s_-2N&_nc_oc=AQm1vgdo7xduPGLxRB6Pzmq0jEjzWpAR6FtZZPFAyatOrLHoJIzVA3GteP66BERVsmE&_nc_ht=scontent.cdninstagram.com&edm=AP4hL3IEAAAA&oh=00_AfCwog1Ifwq4ZuCjv4iEIYSbHZzRUiYWPFnpHZU9kScCUw&oe=63928CE4
https://scontent.cdninstagram.com/v/t39.30808-6/317545659_871418340938375_8052292443967559578_n.jpg?_nc_cat=107&ccb=1-7&_nc_sid=8ae9d6&_nc_ohc=j6n7EQwZP9gAX8oRA6x&_nc_ht=scontent.cdninstagram.com&edm=AP4hL3IEAAAA&oh=00_AfCCEyKX0DH3VnzzeYZCZXmfTBxWG12H3t7vyPtvXR4XRA&oe=6392D4D5
https://scontent.cdninstagram.com/v/t51.2885-15/316476757_489430903167202_3584049019686135381_n.jpg?_nc_cat=108&ccb=1-7&_nc_sid=8ae9d6&_nc_ohc=mpKMgnBzS3MAX-L8AYp&_nc_ht=scontent.cdninstagram.com&edm=AP4hL3IEAAAA&oh=00_AfBi6CX5IiETTSQeWCG25hTCwHn18dPdZ1os23v9G3vgIQ&oe=639245BD
https://scontent.cdninstagram.com/v/t51.2885-15/316440149_496715355742763_2802588151603639892_n.jpg?_nc_cat=105&ccb=1-7&_nc_sid=8ae9d6&_nc_ohc=QAMMJ81y_fEAX_MlS3n&_nc_ht=scontent.cdninstagram.com&edm=AP4hL3IEAAAA&oh=00_AfB06EsuEbk6bGgw05s7QLIFRa1NXJ-k4Ohhq9e_iKvCyg&oe=63928E45
https://scontent.cdninstagram.com/v/t51.2885-15/315636880_1320763808670219_1974954412000755272_n.jpg?_nc_cat=109&ccb=1-7&_nc_sid=8ae9d6&_nc_ohc=2ZlXi98GK6cAX9SzRmB&_nc_ht=scontent.cdninstagram.com&edm=AP4hL3IEAAAA&oh=00_AfB4nv3I2IlmHCyju8F0NU83KPixYCoWm8mhmraJaByMRw&oe=6392EE8E
https://scontent.cdninstagram.com/v/t51.2885-15/315977730_913368233000530_2269245354979068447_n.jpg?_nc_cat=103&ccb=1-7&_nc_sid=8ae9d6&_nc_aid=0&_nc_ohc=vL_Sh8IXoroAX-5gk2r&_nc_ht=scontent.cdninstagram.com&edm=AP4hL3IEAAAA&oh=00_AfDPexTcHfdnHiOkG77X_Ata9UsX-2xuWtBp_o790db41A&oe=6391914D
https://scontent.cdninstagram.com/v/t51.2885-15/315632487_1266558937468492_3212247237131527751_n.jpg?_nc_cat=105&ccb=1-7&_nc_sid=8ae9d6&_nc_ohc=7SiVESh-jiUAX-V_TAD&_nc_ht=scontent.cdninstagram.com&edm=AP4hL3IEAAAA&oh=00_AfDCdj-ApZCHhp9Z_JiWz3C7l29OdPihc1IJH_a64hyPMQ&oe=6392F6D6