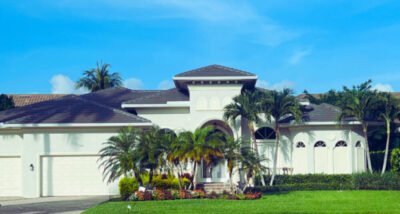 Buying a Vacation or Investment Home in Naples is a dream for many individuals seeking an idyllic getaway. With its pristine beaches, vibrant culture, and year-round sunshine, Naples, Florida, is a prime destination for those looking to invest in a vacation property. This comprehensive guide aims to provide prospective buyers with valuable insights and practical tips to navigate the process of buying a vacation home in Naples, ensuring a successful and fulfilling investment.
Define Your Goals and Budget for Buying a Vacation or Investment Home
Before embarking on the journey of purchasing a vacation home, it is crucial to establish your goals and budget. Determine how you plan to use the property—solely for personal enjoyment or as a rental investment. Assess your financial capabilities and set a realistic budget that includes not only the purchase price but also additional expenses such as property taxes, maintenance costs, insurance, and management fees.
Location, Location, Location
Naples offers a diverse range of neighborhoods and communities, each with its own distinct characteristics. Consider your preferences and priorities when selecting a location. Do you desire proximity to the beach, golf courses, or downtown amenities? Are you seeking a tranquil retreat or a lively community with an active social life? Research different neighborhoods, visit the area, and consult with local a Realtor who can provide insights into the various options available.
Engage a Knowledgeable Realtor
Partnering with a reputable and experienced Realtor specializing in Naples (this would be me!) can be invaluable throughout the home-buying process. A knowledgeable agent will have an in-depth understanding of the local market, access to off-market listings, and the ability to guide you through negotiations, paperwork, and legal requirements. They can help match your preferences with available properties and ensure a smooth transaction.
Rental Restrictions in Naples
Rental restrictions in Naples can vary depending on the specific neighborhood, community, homeowners or condo associations (HOA/CA) governing the property. It's essential to review the HOA/CA rules and regulations for any potential vacation home to understand any restrictions on renting out the property. Some communities have specific rental policies in place, such as minimum lease durations (e.g., monthly or seasonal rentals) or limitations on the number of times a property can be rented within a year. Certain neighborhoods may have restrictions on short-term rentals, requiring a minimum lease duration of six months or longer. On the other hand, some communities have more flexible rental policies that allow for shorter-term rentals, such as weekly or even daily rentals. There are some communities that will make the new owner wait a period of time – maybe a year or two before being able to rent out their property.
To ensure compliance with rental restrictions, it's advisable to consult with a local Realtor familiar with the specific area and its rental regulations. They can provide guidance on the applicable restrictions and help navigate the rental process accordingly.
Consider Property Types
Naples offers a wide array of property types to suit different preferences and budgets. These include beachfront condos, single-family homes, townhouses, and luxury estates. Each property type has its advantages and considerations. Condos, for example, may offer amenities and maintenance services, while single-family homes provide more privacy and customization options. Carefully assess your lifestyle, preferences, and long-term plans to select the property type that best aligns with your needs.
Research Homeowners and Condo Associations
Many communities in Naples have homeowners or Condo associations (HOA/CAs) that regulate and maintain certain aspects of the neighborhood. Familiarize yourself with the rules, regulations, upcoming assessments, and fees associated with potential properties. Review any restrictions on property use, rental policies, pet policies, and architectural guidelines to ensure they align with your intentions for the vacation home.
Conduct Thorough Property Inspections
Engaging a professional home inspector is a vital step in the buying process. They will assess the property's condition, identify any underlying issues, and provide you with a comprehensive report. Inspections help you make an informed decision and negotiate repairs or price adjustments, if necessary. It is imperative you understand that homes in Naples are different than homes up north or out west and may require different inspections than you are accustomed to.
Financing Options for Vacation or Investment Homes
Explore various financing options to determine the most suitable approach for your vacation home purchase. Some buyers may choose to pay cash, while others may opt for mortgages or financing options specifically tailored for vacation homes. Consult with a mortgage lender (I have an excellent one – Victoria (Tori) Juran [email protected]) specializing in vacation home financing to understand the available loan programs, interest rates, and down payment requirements. You might also consider a 1031 exchange.
Understand Tax Implications for your Vacation or Investment Home
Consult with a tax professional to understand the tax implications associated with owning a vacation or investment home in Naples. Factors such as property taxes, rental income, and potential deductions can significantly impact your overall financial picture. Being well-informed about tax considerations will help you make informed decisions and optimize your investment.
Tourist Tax for Rental Homes
The tourist tax is a tax imposed on rentals of accommodations for periods of six months or less in Collier County, which includes Naples, Florida. The tax is collected by the property owner or manager and remitted to the county. The current tourist tax rate in Collier County is an additional 5%, totalling 12% on rentals. The tax applies to the total rental amount charged to guests, including the base rent, cleaning fees, and any other applicable charges. Property owners or managers are responsible for registering with the county and obtaining the necessary tax collection certificates. They must collect the tax from guests and remit it to the county on a regular basis, typically monthly or quarterly, depending on the rental activity.
It's crucial to comply with the tourist tax regulations to avoid penalties or legal issues. Consulting with a local tax professional or reaching out to the Collier County Tax Collector's Office will provide accurate and up-to-date information on the specific requirements and procedures for collecting and remitting the tourist tax. Please note that tax laws and regulations can change over time, so it's essential to verify the current rental restrictions and tourist tax rates with the relevant authorities or professionals before making any decisions or entering into rental agreements.
Property Management Considerations
If you plan to rent out your vacation home when not in use, you can rent it out yourself or use a management company. One should carefully evaluate property management companies – they are all not created equally. Research reputable property management companies that can oversee marketing, bookings, maintenance, and guest services on your behalf. A reliable property management team can help maximize your rental income, ensure the property is well-maintained, and provide a positive experience for guests.
Insurance Coverage
Protecting your investment is paramount when owning a vacation home. Consult with an insurance agent – before your purchase – who specializes in vacation home coverage to ensure you have adequate protection. Consider factors such as property damage, liability coverage, and rental property insurance if you plan to rent out the home. Understanding your insurance options and obtaining comprehensive coverage will provide peace of mind.
Long-Term Maintenance
Maintaining a vacation home requires ongoing care and attention. Consider the costs and responsibilities associated with long-term maintenance, repairs, and landscaping. If you do not live in the area year-round, you may need to hire local service providers or engage a property management company to oversee regular maintenance tasks. Some communities in Naples provide lawn service as part of your quarterly maintenance.
Get to Know the Local Community
Immerse yourself in the local community to fully enjoy your vacation home experience. Engage with neighbors, join community groups or clubs, and explore the area's attractions, restaurants, and cultural events. Understanding the community dynamics and forming connections will enhance your overall enjoyment and provide a sense of belonging.
Buying a vacation or investment home in Naples, Florida, offers an incredible opportunity to enjoy the unparalleled beauty and lifestyle this region has to offer. By defining your goals, researching neighborhoods, engaging a knowledgeable Realtor, and understanding the financial, legal, and maintenance considerations, you can navigate the buying process with confidence. Remember to conduct due diligence, seek professional advice, and make informed decisions to ensure that your vacation home in Naples becomes a cherished haven for relaxation, recreation, and memorable experiences.
If you would like to search for properties on your own, click here.
If you would like me to assist you, contact me.