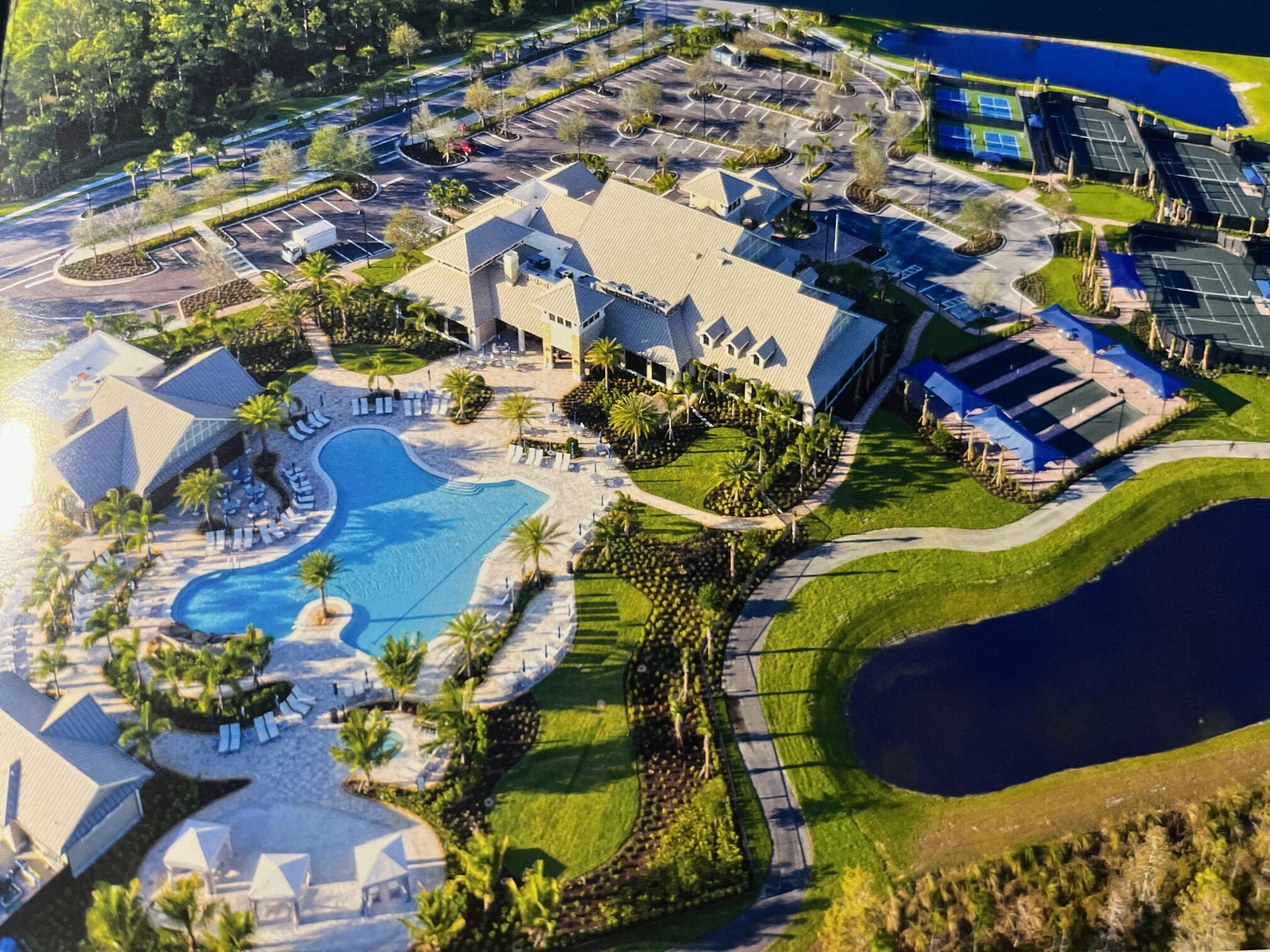 Winding Cypress Properties for Sale
Located in Naples, Florida, Winding Cypress boasts a captivating residential community renowned for its serene atmosphere and exceptional amenities. This exclusive gated community spans over 1,100 acres surrounded by over 80 acres of lakes and 800 acres of natural preserve. With a variety of home models, exquisite designs, and an array of recreational facilities, Winding Cypress Naples offers a truly remarkable living experience. Developed by DiVosta, a trusted builder, this community embodies the perfect blend of luxury, comfort, and natural beauty.
Winding Cypress Home Types and Models
Winding Cypress features a diverse selection of floor plans, each designed with careful attention to detail and quality craftsmanship. The community offers single-family homesites in both the Classic Series with 50' homesites and the Estate Series with 65' homesites. All of the homes have steel-reinforced concrete block construction and professionally engineered roof trusses with hurricane tie-downs. The spacious and thoughtfully designed floor plans ensure comfortable living spaces for residents.
Single-Family Homes
The single-family homes at Winding Cypress come in various models. The Classic Series includes the Abbeville, Summerwood, and Martin Ray models. Each of those models ranges from 1,671 to 2,763 square feet of air-conditioned space. The size depends on the building options chosen by the original buyer. The Estate Series includes the Pinnacle, Tangerly Oak, and Stonewater models. These range from 2,488 – 3,905 square feet of air-conditioned space. These homes boast elegant architecture, featuring open-concept layouts, high ceilings, and ample natural light. One of the highlights for many buyers is the natural gas option. Take a look at the many different
floor plans
and options.
Amenities
Winding Cypress boasts an impressive array of amenities that cater to residents' diverse interests and promote an active and vibrant lifestyle. The heart of the community is the stunning clubhouse, which serves as a social hub for gatherings and activities. Residents can enjoy food and beverage at the Shady Palm Café, which offers both lunch and dinner. Here, residents can relax in the resort-style pool, engage in friendly games at the sports courts, or join fitness classes at the state-of-the-art fitness center. Nature lovers will delight in the community's 800-acre preserve, where they can explore scenic walking trails, take leisurely bike rides, or enjoy peaceful moments at the bird-watching overlook. Outside sports include Pickle Ball, Bocce Ball, and Tennis courts. There is even a dog park for your furry family friends. A full-time Activities Director coordinates special events, club gatherings, and group outings.
Builder: DiVosta
DiVosta, the esteemed builder behind Winding Cypress, is known for its commitment to excellence and attention to detail. With over 60 years of experience, DiVosta has established a reputation for creating well-crafted, enduring homes. Their dedication to quality ensures that each home in Winding Cypress is built to the highest standards, providing residents with a sense of security and peace of mind.
For families with children, Winding Cypress is currently zoned for Lely Elementary School, Manatee Middle School, and Lely High School for public schools. Families also have the option of several good private schools such as Seacrest Country Day School and St. John Neumann Catholic High School..
Winding Cypress enjoys a convenient location near a plethora of shopping and dining options just a few minutes away. 5
th
Avenue South Naples offers a diverse culinary scene, with a wide range of restaurants serving delectable cuisine from around the world as well as high-end shopping boutiques. Throughout the season, 5
th
Avenue South hosts multiple art and car shows.
Winding Cypress Properties for Sale