IP Area Of Expertise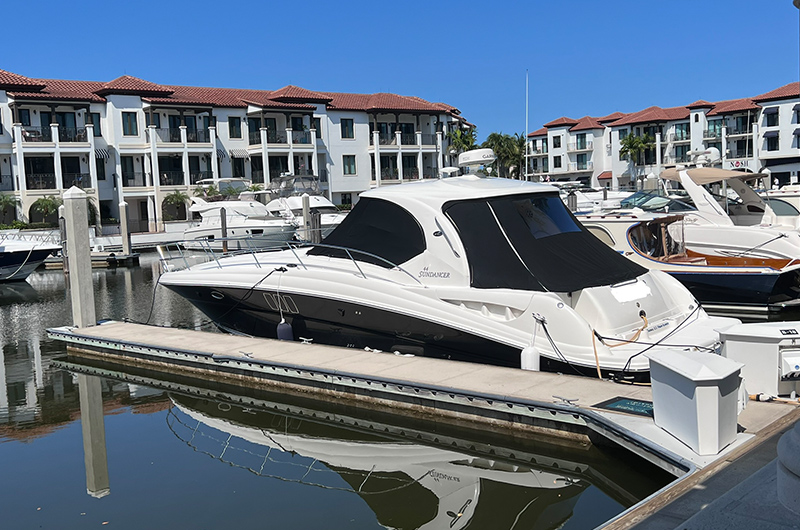 Naples is a boater's paradise. There are many options for keeping your boat in Southwest Florida. For those that do not live on gulf access property or do not have access to a private boat slip, they need to find marinas that will meet the needs of the boat and the owner's lifestyle.
In wet slip marinas, you leave your boat in the water. Some marinas have a land lease with the State of Florida and require additional steps in purchasing the slips. There are marinas like Naples Bay Resort Marina which have a spectacular club you join when you purchase there, with nearly every amenity you can imagine. Some other marinas offer no amenities, just dockage fees.
There is also the dry stowage option which is a warehouse with racks. Boats are taken from the water with a forklift, washed, and then placed inside the warehouse in the owner's designated rack. The racks are treated as condominiums. There is generally a deed, property taxes, and maintenance fees. Some dry dock marinas have amenities like pools, clubhouses, and restaurants. With most of the dry stowage marinas in Southwest Florida, you would call ahead or use an app on your phone, to arrange to have your boat in the water waiting for you.
Boat slips, both wet and dry, are one of the areas I specialize in. If you are looking for a slip for your boat, let me know the make and model, and size of your boat, if a slip is not available, I will put you on my notification list and you will get an email shortly after a slip is listed for sale.