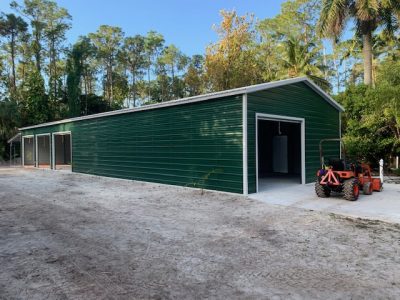 For buyer's looking for single family homes in Naples or other Southwest Florida areas, it is already a huge challenge. Adding on to a shortage of homes for sale, it is even more difficult to locate a home in the right school district, being close to amenities and having enough space to spread out and grow. Buyers are looking for homes with storage garages that are big enough to be able to work in, play in and store their big boy toys in.
In come the sellers. Right now, almost everything is selling in record time. In the month of October 2021, homes were on the market an average of 23 days; and if they were priced right, they might have been on the market 1 or 2 days. Homes that met the needs of varied types of families – growing young families, families with teens, families moving their aging parents in with them – sold the quickest. If a seller can project their home as being the right fit for the diversified needs of buyers, their homes will be sold quicker and for higher prices.
What attributes contribute to making homes stand out? Most end-use buyers (not investors) want a home that is already updated. With building material shortages across the board, it is difficult to buy a fixer upper that needs repairs and updates when the supplies are scarce and expensive. Buying a move-in ready home is very attractive to most people. Homes with one or two designated rooms for use as offices are in high demand as many people continue to work from home. Being able to separate workspace from home space allows for better and more efficient focus as well as taking advantage of tax breaks for designated workspace. Another highly sought-after bonus is storage space. Both storage inside the home and out. Having plenty of storage for all the dishes and new appliances, clothing, linens, vacuums is extremely important. Having multiple cars, lawn mowers, storage boxes with holiday decorations, and gardening tools requires lots of outside storage. Most homes have just a double car garage, some are lucky enough to have three; but even so, it still isn't a lot of room. If the home is in a development, there really are no options other than renting a storage unit off property. Living in a non-gated community affords you many more options such as she/he sheds, storage garages, metal buildings, and workshops. These homes with storage garages offer solutions to move the mess and clutter out of your house and into a contained multi-purpose building.
Having an extra building on property can increase the value of the house anywhere between $25,000 – $100,000 depending on the size of the building. A potential buyer could always add a new building, but between permitting, scheduling, waiting, and paying for a new building, it is truly a daunting task. A buyer purchasing a home with existing out buildings can finance the entire property through a mortgage. To add new construction would require different kinds of loans and a lot of headaches.
If looking to sell your home or find a home that meets your growing needs, contact me and I will make either process as painless as possible.