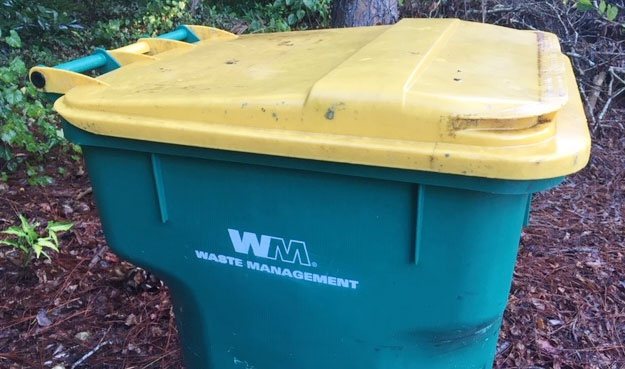 Collier County's recycling program involves both commercial and residential participation.
Items collected for recycling include:
Newspapers Place dry newspapers in the recycle bin.
Cans Rinse tin, steel or aluminum cans before placing them in the recycle bin. You do not have to remove labels. Do not place any scrap metal or such items as aluminum foil or pie pans in the bin.
Plastics #1 and #2 Look on the bottom of the container for the #1 or #2 symbols. Do not add plastic bags or oversized containers to the bin. These plastic items include most soft drink bottles, milk and water bottles, cooking oil containers and some detergent bottles.
Glass Clear, green and brown glass bottles and jars can be recycled. Rinse them and place in the bin. are acceptable. Don not place light bulbs, drinking glasses, plate glass, mirrors, clay flower pots, oven ware, crystal or ceramics in the bin.
Cardboard Do not place cardboard in the recycle bin. Contact the Solid Waste Dept. at 239.743.2507 for information about recycling cardboard. Cardboard may be dropped off at the county's Transfer Stations.
Telephone Books Recycle telephone books at the county's transfer stations.
Scrap metal Call the Solid Waste Deptartment at 239.732.2507 for information.
Yard Waste Place yard waste in clear plastic bags or in containers weighing less then 50 pounds. Or, place them in bundles no longer than 4 feet. Keep garbage and other trash separate from yard waste.
Free much is available at the county landfill or at the transfer stations. Call 239.732.2507 for information.
Used Motor Oil Recycle used motor oil at the county's transfer stations. Also, check with area automotive parts stores and some department stores for recycling motor oil.
Antifreeze Drop antifreeze off at the hazardous waste center at the Naples landfill or at the transfer stations.
Tires Place tires at the curb and call Waste Management at 239.649.2212 for pick up. Businesses must take their tires to the landfill.