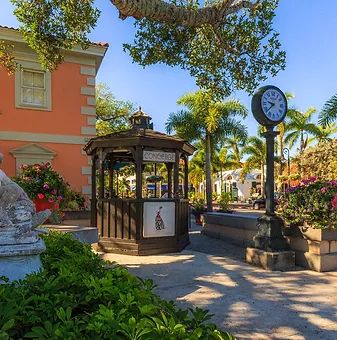 Third Street South
Naples, Florida, is a renowned tourist destination known for its white sandy beaches, palm trees, and warm weather. The city also boasts a rich history and culture, which is evident in its many neighborhoods. One of the most notable neighborhoods in Naples is the 3rd Street South area, which is a must-visit for anyone exploring the city.
The 3rd Street South area is located in the heart of Old Naples and is home to some of the city's best shopping, dining, and entertainment options, making it a popular destination for locals and tourists alike.
Naples Pier
One of the main attractions in the 3rd Street South area is the Naples Pier. The pier is a historic landmark and is the perfect spot to watch the sunset over the Gulf of Mexico. Prior to Hurricane Irma, visitors could fish off the pier or take a stroll to watch the dolphins play in the water.
3rd Street Farmers Market
Another highlight is the 3rd Street South Farmers Market in Naples, Florida. It is a must-visit destination for anyone looking for fresh and delicious produce. Every Saturday morning, the market comes alive with local farmers and artisans selling their wares. Visitors can browse through a variety of fruits, vegetables, meats, cheeses, and baked goods. The market also offers unique items like handmade soaps, jewelry, and artwork. With live music and a vibrant atmosphere, the 3rd Street South Farmers Market is a great way to spend a weekend morning. Whether you're a local or a tourist, be sure to stop by and experience the best of Naples' food scene.
Palm Cottage
One of the most historical sites in Naples is the Palm Cottage. As the oldest house in Naples, built in 1895, it has endured through numberous hurricanes and has a very rich history. Managed by the Naples Historical Society, they offer more than just tours. The society hosts Garden Side lectures during the winter, society events, and countless educational programs to the community schools.
Overall, the 3rd Street South area is a must-visit destination for anyone exploring Naples, Florida. With its rich history, beautiful landmarks, and top-notch shopping and dining options, the area has something for everyone.
For more information on the 3rd Street South district, click here.
For more shopping options in Naples, click here.