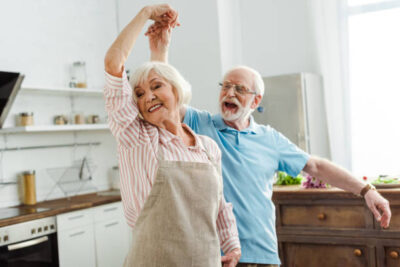 Having earned the SRES (Seniors Real Estate Specialist) designation, I see how important it is to look toward the future with regard to aging. Many aspects of typical house hunting as we age do not focus on all of the needs of seniors. As a Realtor who cares about people, I might ask how long the buyer anticipates living in the new home and if there are any physical concerns they have regarding mobility and space. While not meant to be intrusive, I want to make sure the home will be a good fit for the buyers' future needs.
Below is a list of items in homes that should be addressed as we age:
At least one step-free entrance to the home
Is there a bedroom and bathroom on the first floor
Are the interior doorways at least 36" wide
Are there enough lower cabinets and shelves in the kitchen and bathrooms
Do the cabinets have pull-out drawers and lazy susans
Door and drawer handles should be lever-style or d-handles, not knobs which may be hard to turn
Are the controls for the stove in the front
What type of flooring is throughout the house, non-slip is best
Many other items are needed to make living as we age easier, like motion sensor water faucets and light switches, grab bars in the bathrooms, and adjustable showerheads. Most of these items can be installed in time when it is necessary and I am happy to share an exhaustive list for anyone interested.
Another twist on the outlook of buyers at any age is having their parents or grandparents move in with them. It is now something to consider as many families are opening their homes to their aging parents and adult children who have graduated from college and have not yet decided what their next step is. Keeping these events in the back of our minds, we don't always "downsize", sometimes we must consider increasing the home size we are looking for to accommodate these possible options. In the case of having aging parents move in, homes need to be retrofitted and safety concerns need to be considered.
House hunting as we age is a very positive phase. It means one has gotten to point in their lives that they can still live on their own and are just making certain it is as accessible and easy to maintain as possible.