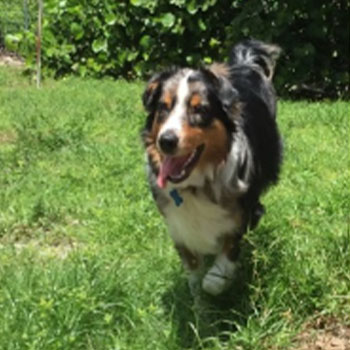 Naples, Florida is a beautiful destination for travelers with its stunning beaches, upscale dining, and picturesque architecture. For dog owners, finding a place to explore and relax with their furry friends can be challenging. Fortunately, there are many dog-friendly areas in Naples where both dogs and their owners can have a great time.
One of the most popular dog-friendly areas in Naples is the Naples Dog Park. Located at Riverside Circle, this park is a great place for dogs to run, play and socialize with other dogs. The park is equipped with water fountains, dog waste bags, and plenty of shade for hot summer days. The park has separate areas for small and large dogs to play and is open every day from sunrise to sunset.
Other dog parks around town include Rover Run Dog Park, Golden Gate Paws Park, and Canine Cove on Marco Island. All have great facilities for your four-legged friends. All dogs must be registered and up to date on their shots.
Another great dog-friendly area is the Naples Botanical Garden. The garden is a beautiful space filled with tropical plants and flowers that are sure to delight both dogs and their owners. Dogs are welcome on a leash throughout the garden, and there are plenty of areas to sit and relax in the shade.
If you're looking for a scenic place to walk your dog, the Gordon River Greenway is a great option. This trail runs for over 3 miles along the Gordon River and is a popular spot for runners, cyclists, and dog walkers. The trail is well-maintained and has plenty of benches and picnic tables along the way. Dogs must be on a leash while on the trail, but there are plenty of opportunities to let them off to explore in the grassy areas.
For dog-friendly beaches, you will have to either boat over to Keewaydin Island or drive up to Lover's Key to the Bonita Beach Dog Beach. Naples does not allow dogs on the beach.
Finally, if you're looking for a place to grab a bite to eat with your furry friend, many restaurants in Naples have outdoor seating areas that are dog-friendly.
In conclusion, Naples, Florida has plenty of dog-friendly areas where dogs and their owners can enjoy the beautiful surroundings and spend quality time together. Whether you're looking for a park, trail, beach, or restaurant, there are plenty of options to choose from. So, grab your furry friend and head out to explore all that Naples has to offer!
For more detailed information about places to go with your dog or county laws, click here.
If you are looking for dog-friendly homes in Naples, please contact me.